My latest publication »IMAGINE« reviewed in EIKON-magazine:
»Florian Schwarz richtet seine Kamera auf Menschen, die innerhalb unserer Gesellschaft ungesehen bleiben, auf nomadische Lebensformen oder Migrant:innen. Auch Imagine ist aus diesen Themensträngen heraus entstanden, mit dem Unterschied, dass die von ihm Portraitierten diesmal - obwohl sie es gerne wollten - nicht in eine bessere Zukunft aufbrechen (können), sondern gezwungen sind, in einem schier endlosen Dazwischen zu verharren: Die zwölf Personen, die der Band anhand von subtilen, farbig überlagerten Portraits und verschriftlichten Gedanken und Erfahrungen vorstellt, sind staatenlos. Etwa 15 Millionen Menschen weltweit besitzen keine Nationalität, die Auswirkungen auf die Betroffenen sind enorm: Die so Bezeichneten dürfen ihr Aufenthaltsland über Jahre hinweg nicht verlassen, können häufig keiner legalen Beschäftigung nachgehen, der Staat ihrer Vorfahren fühlt sich nicht für sie zuständig. Endloses Warten, wiederkehrende Behördenwege und Gefühle von Ohnmacht kennzeichnen die Lebensrealität dieser Menschen und hinterlassen Traumata, wie sie wohl die seriellen Aufnahmen der Dokumente-haltenden Hände zu verdeutlichen suchen. "Niemand versteht, dass wir existieren", so etwa Christiana, die als Kind einer westafrikanischen Mutter in Deutschland geboren wurde, im Buch. Mit Schwarz' Projekt bekommen diese oft nur durch einen dummen Zufall entstandenen Missstände und die unter diesen Leidenden nun eindrücklich Sichtbarkeit.«.            
(Nela Eggenberger)
»IMAGINE« is nominated for the »Arles Book Award 2023«. The nominated books will be exhibited throughout the festival
Rencontres d'Arles
(at Monoprix, from July 3rd - September 24th) and archived in the library of the École nationale supérieure de la photographie d'Arles.
New book released: »Florian Schwarz: IMAGINE«, 32 x 24 cm / softcover with colored spine / 240 pages / Text in German & English / Design: Hans Gremmen / Printing: Wilco Art Books / published by
Fw:BOOKS
 in collaboration with Galerie Vayhinger 
On press: Publication »IMAGINE«  //  Release date: September 2022  //  Published by
Fw:Books
 in association with Galerie Vayhinger  //  Design: Hans Gremmen 
Solo-exhibition / site specific installation opening on Saturday, June 11 / 5 PM at a border crossing between Germany (Konstanz) and Switzerland (Kreuzlingen):
In production: »IMAGINE«, a site specific installation – UV-prints on Dibond (double sided) combined with UV-prints on acrylic glass (text), both 220 cm x 125 cm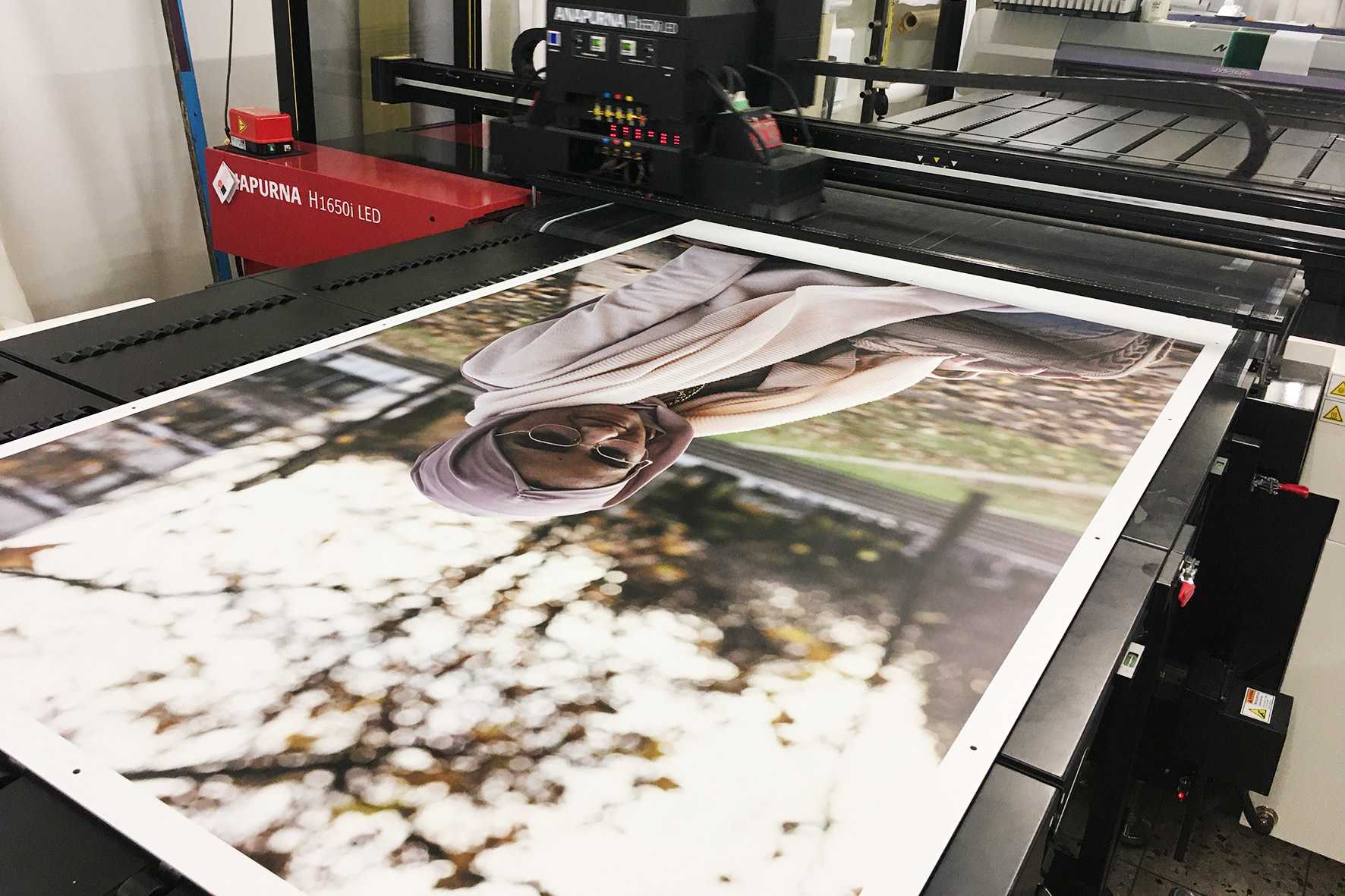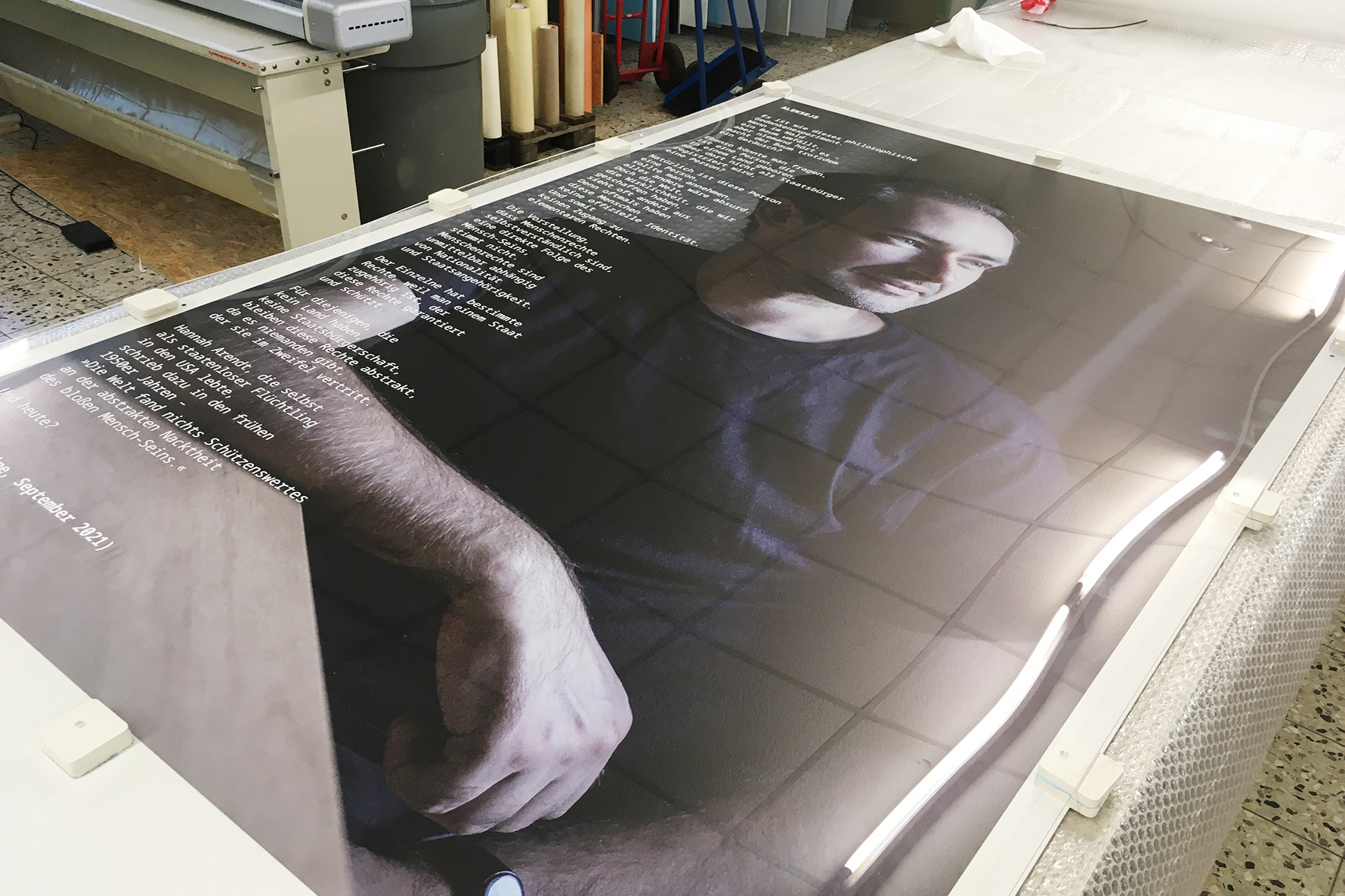 Solo-exhibition »nicht anfang und nicht ende. Episode #01 & #02« opening at
LEICA-Galerie Konstanz
, Germany,
on Friday, May 6, at 7 pm
. Artist talk with Florian Schwarz, Jörg-Peter Rau (Art Historian, Journalist) and Helena Vayhinger (Gallerist).
Installation photos below by Franziska Reichel 
Opening of exhibition/showcase »nicht anfang und nicht ende / EPISODE #01« at Galerie Vayhinger on
Saturday, June 12, from 5-7 pm
. On view until June 27.
Last chance to see my Open-Air-installation in Singen, Germany, as part of my »2020«-project, for which I took portraits of so-called »system-relevant« workers during the pandemic. On view until May 10.
JUNE 2020 // Current exhibition:
- German Photobook Awards 19/20, Gallery Goethe Institute Hong Kong (26.6.-8.8.2020)
MARCH 2020 // Upcoming Event:
(!!!CANCELLED DUE TO COVID-19!!!)
- Book-signing with 'A Handful of Dust' at PARIS PHOTO New York – Saturday, April 4th at 4 pm (Kerber-booth), Pier 94, NYC
MARCH 2020 // Upcoming exhibitions / events:
- German Photobook Awards 19/20, Forum for Photography, Cologne (14.3.-20.6.2020)
- German Photobook Awards 19/20, Contemporary Art Ruhr (C.A.R.), Zeche Zollverein, Essen (6.3.-8.3.2020)